2017 Davis Meet Weekend Wrap-Up & Thank You!
In addition to all the fun and camaraderie, the 2017 Davis Meet Weekend was one for the record books!
The official car count?
157 Volvos participated in the Davis Car Show on Sunday!
The most ever in 18 events!
The official sponsor count?
23 Sponsors supported the Davis Meet Weekend Events!
The most ever in 18 events!
Thank you to all the
Volunteers
and
Sponsors
who made this year such a tremendous success!
And, thank you to everyone that came out!
We had a great time and look forward to seeing you all at the 2018 Davis Meet Weekend Events!
Announcements
Contact Us
Have anything to share (photos & videos and/or feedback & suggestions)?
Let us know!
Attention: Elizabeth Brown
Past Events
Full 2017 Event Coverage Coming Soon-- Stay Tuned!
Page Updates:
Home: May 2, 2017
About: July 9, 2017
Saturday Details: April 28, 2017
Sunday Details: April 28, 2017
Sponsors: April 7, 2017
Volunteers: March 31, 2017
Past Events: May 2, 2017
Photos: February 27, 2017
Videos: February 24, 2017
Posters: March 24, 2017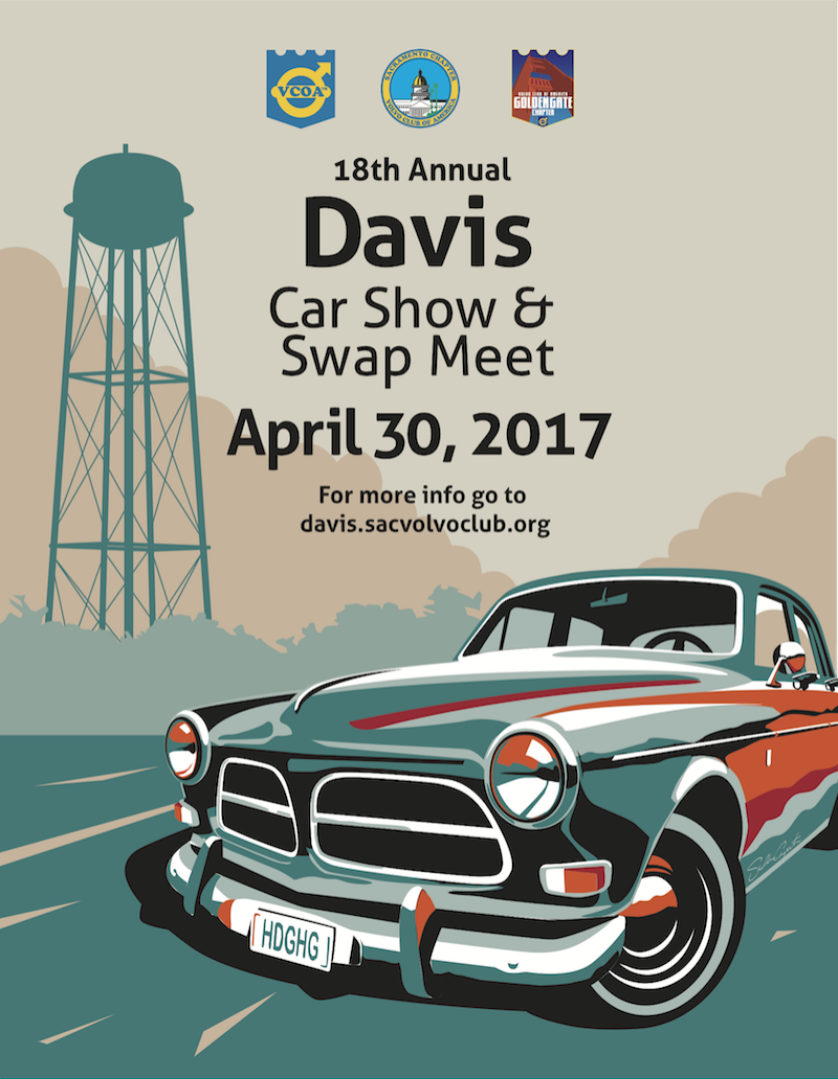 Saturday
A-La-Carte Events
Sunday
Davis Car Show & Swap Meet
Volunteers