Announcements
All the current event details are updated!
Now Open:
Saturday RSVPs
    |    
Sunday Registration
Important Dates:
Sunday, April 16, 2017- T-Shirt Pre-Sales close
Tuesday, April 25, 2017- Saturday RSVPs close
Friday, April 28, 2017- Sunday Pre-Registration closes
Trip Planning
Hotel Update as Sac Volvo Club Forum Post
Posted: April 3, 2017
Saturday
Event 4: K1 Speed Indoor Electric Kart Racing Reservation Information updated!
Sunday
T-Shirt Pre-Sales closed.
Poster & Award Categories added!
Sponsors
Please join us in thanking our 2017 Sponsors!
Volunteers
needed!
Check out how you can contribute and join the team!
Page Updates:
Home: April 19, 2017
Saturday Details: April 17, 2017
Sunday Details: April 19, 2017
Sponsors: April 7, 2017
Volunteers: March 31, 2017
Photos: February 27, 2017
Videos: February 24, 2017
Posters: March 24, 2017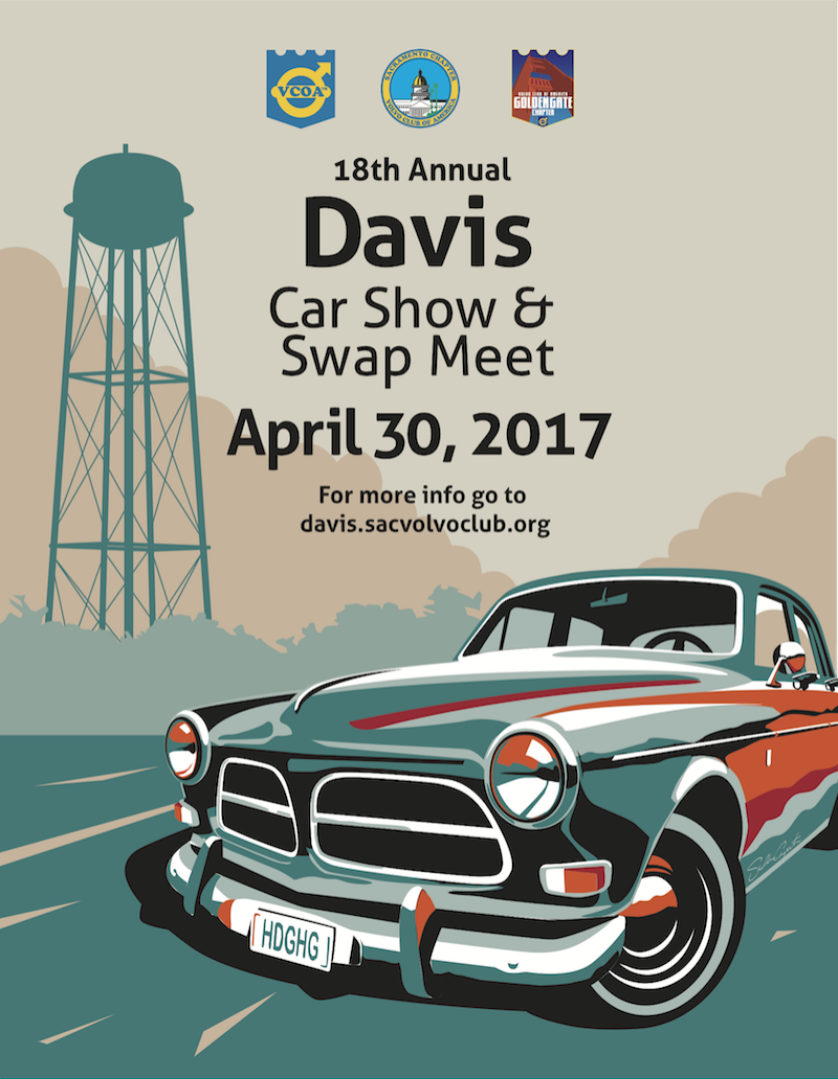 Saturday
A-La-Carte Events
Sunday
Davis Car Show & Swap Meet
Volunteers